Sunday 24 february
7
24
/

02
/

Feb
14:17
Its almost the end of February ,The weather is freezing ,Life is boring well at least just now it is .We have been having work done to the outside of the house and finally the scaffold has been removed .The outside looks lovely the garden is destroyed and inside needs a major update .All massive and all stressing me out .Cant wait for spring so i can get it all sorted.I love my garden its a passion of mine and at the moment it feels so much like a burden.It needs ,The lawn replacing,hedges trimmed ,bulbs dug up and replanted .The decking relaid and all the sheds and furniture will need scrubbed and restained, One one hand it sounds a daunting job way to big for me and then on the other i know the feeling of pride and satisfaction of doing the work for myself So im busy searching for ideas for when i finally get to start.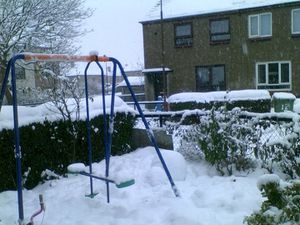 Its been a long winter and it will soon be the start of our holiday season. As a family we have a static caravan on a small family park in Northumberland and Next weekend it the start of the season and I CANT WAIT !!!!!! .Im looking forwrd to getting back down there and for some complete relaxtion (after we have sorted it all out ). Catching up with old friends, making some new ones and creating another year of fantastic memories.
Here is a quick look at my pride and joy Oh and the cat lol .I love this as its so light and airy and very very modern (unlike me ) lol .The park we choose is called Cresswell Towers and is part of Park resorts ,So it has all the entertainment for kids and adults and is set in a beautiful woodland setting .Two minutes out the park and its the beach miles and miles of sand and sea ,i can almost feel the breee and smaell the sea air .
Well as i look out the window at the grey sky ,its time to get back to reality and housework,cooking and a mountain of ironing that will take me until bedtime to complete.Hope you enjoyed my post today and seeing my little slice of heaven.